WARHOL & FRIENDS. NEW YORK IN THE 80s Bologna Art Hotels
Hôtels à Bologne, Italie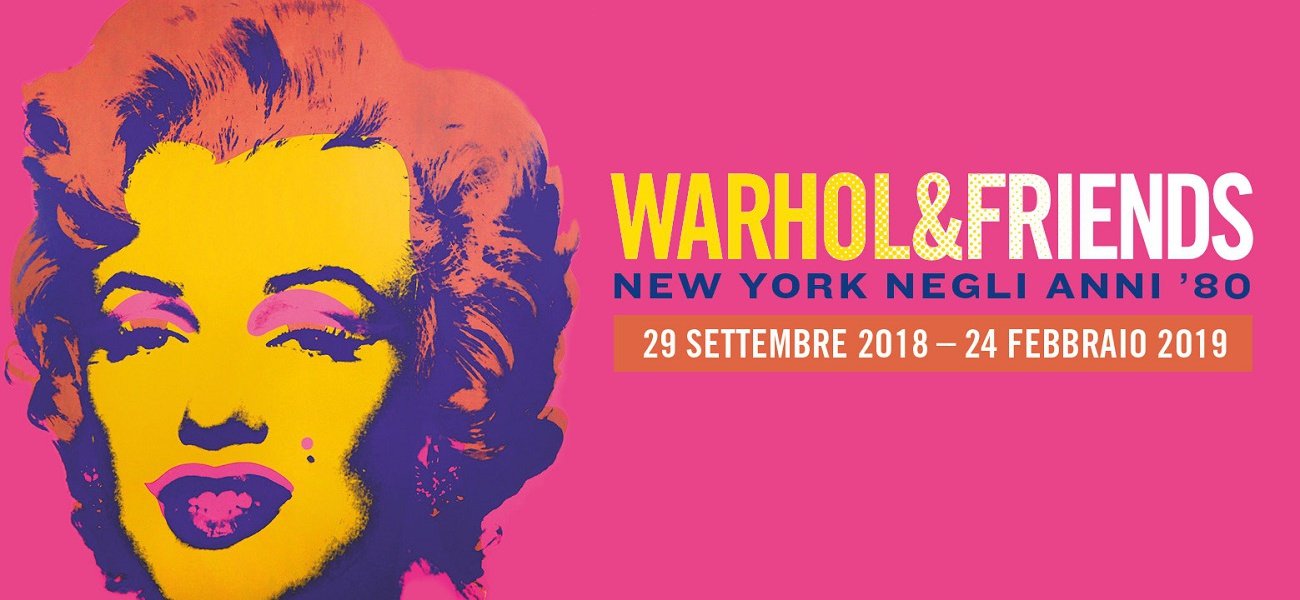 WARHOL & FRIENDS. NEW YORK IN THE 80s
Palazzo Albergati from 29/09/2018 to 24/02/2019

Between stories of excess, transgression and worldliness, the protagonists of the lively artistic atmosphere of an ever-new New York like Andy Warhol, Jean-Michel Basquiat, Francesco Clemente, Keith Haring, Julian Schnabel and Jeff Koons, with about 150 works from 29 September will be at Palazzo Albergati in Bologna in the Warhol & Friends exhibition. New York in the 80s. Read too often as the decade of disenchantment and superficiality, the '80s have their own way of doing politics in an explosion of colors and figures where art is not just a visual experience.
To tell the unrepeatable ferment of a decade that has seen combining art, music, cinema and literature - in the moment in which galleries and the international market decree the resounding success of the return to painting - Warhol arrives in Bologna, Haring with Untitled (1983), Schnabel with Dunciad (Trances of Bouboul) of 1983, Koons with Art Magazine Ads (1989), Basquiat with Untitled (1983) and Bertoglio with Grace Jones and Madonna (1983), just to name a few.
On show with 36 works and 38 polaroids Andy Warhol who, after being the victim of a terrible attack in 1968, at the beginning of the 80s returns to the center of the artistic and social life of New York realizing some of his most interesting cycles featured on display such as Shoes, Hammer & Sickle, Camouflage, Lenin, Joseph Beuys, Vesuvius, Knives.
Under the patronage of the Emilia Romagna Region and the Municipality of Bologna, the exhibition Warhol & Friends. New York in the 80s is produced and organized by the Arthemisia Group and curated by Luca Beatrice.

Bologna Art Hotels services:
- Accommodation
- Rich Buffet Breakfast
- Internet navigation (wireless connection in all rooms)
- Free use of hotel bycicles

On request, the following services can be provided:
- Round transport from and to the Airport G. Marconi of Bologna
- Bus city tour with City Red Bus
- Special city guided tours (Bologna's Towers, shopping, Gourmet tour, etc.)

Information and bookings:
- Phone +39 051 7457338 – E-mail info@artravelpoint.it
- Click on BOOK NOW and select the Hotel and the room You prefer.
-How to reach us – City Map

We are waiting for you in Bologna! Kind regards, Piter.

Promotion subjected to availability of the services offered.
Technical Organisation by Art Travel Point s.r.l.