STRABOLOGNA 2019 Bologna Art Hotels
Hôtels à Bologne, Italie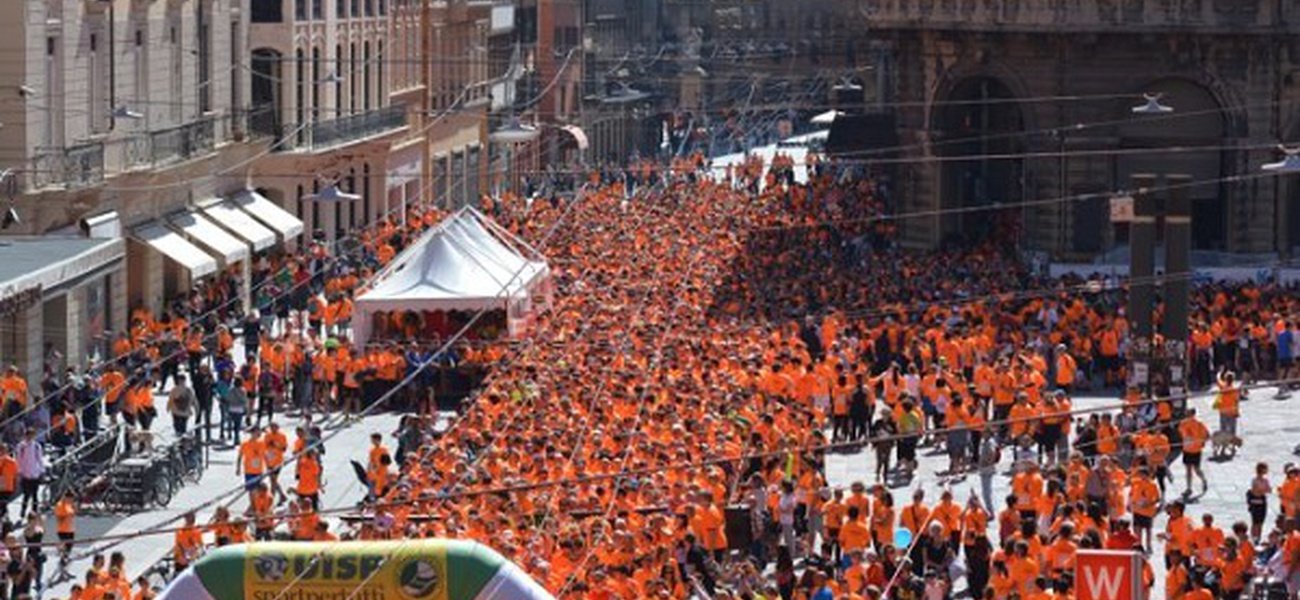 STRABOLOGNA 2019
24-25-26 May 2019

Sunday 26 May 2019, StraBologna returns, the largest event in Bologna organized by the UISP and a great party of the city for everyone: runners, but also families, disabled, elderly, prams, children, dogs on a leash. This year the event will last 3 days. From Friday 24th to Sunday 26th May it will be possible to find partners' exhibition stands in Piazza Maggiore. As per tradition, various sports associations will perform on Crescentone della Piazza on Saturday 25 May and on Sunday, at 10:30 am, they will start from Via Rizzoli to experience the 40th edition of StraBologna together. This event takes you to discover the historic center of Bologna: its routes unravel the most beautiful streets in the center to tell the story of a city that has a lot to teach. The biggest novelty of this edition has been unveiled: the 4 official shirts designed to celebrate the 40th anniversary of the event. Each one represents a symbolic monument: Due Torri, San Luca, Nettuno and San Petronio. To have them, just register for the event on the website www.strabologna.it where you can choose the graphics you prefer. Furthermore, it is also possible to register at one of the more than 50 registration points located in Bologna and Province.


Bologna Art Hotels services:
- Accommodation
- Rich Buffet Breakfast
- Internet navigation (wireless connection in all rooms)
- Free use of hotel bycicles

On request, the following services can be provided:
- Round transport from and to the Airport G. Marconi of Bologna
- Bus city tour with City Red Bus
- Special city guided tours (Bologna's Towers, shopping, Gourmet tour, etc.)

Information and bookings:
- Phone +39 051 7457338 – E-mail info@artravelpoint.it
- Click on BOOK NOW and select the Hotel and the room You prefer.
-How to reach us – City Map

We are waiting for you in Bologna! Kind regards, Piter.

Promotion subjected to availability of the services offered.
Technical Organisation by Art Travel Point s.r.l.