AUDITORIUM THEATER MANZONI Bologna Art Hotels
Hôtels à Bologne, Italie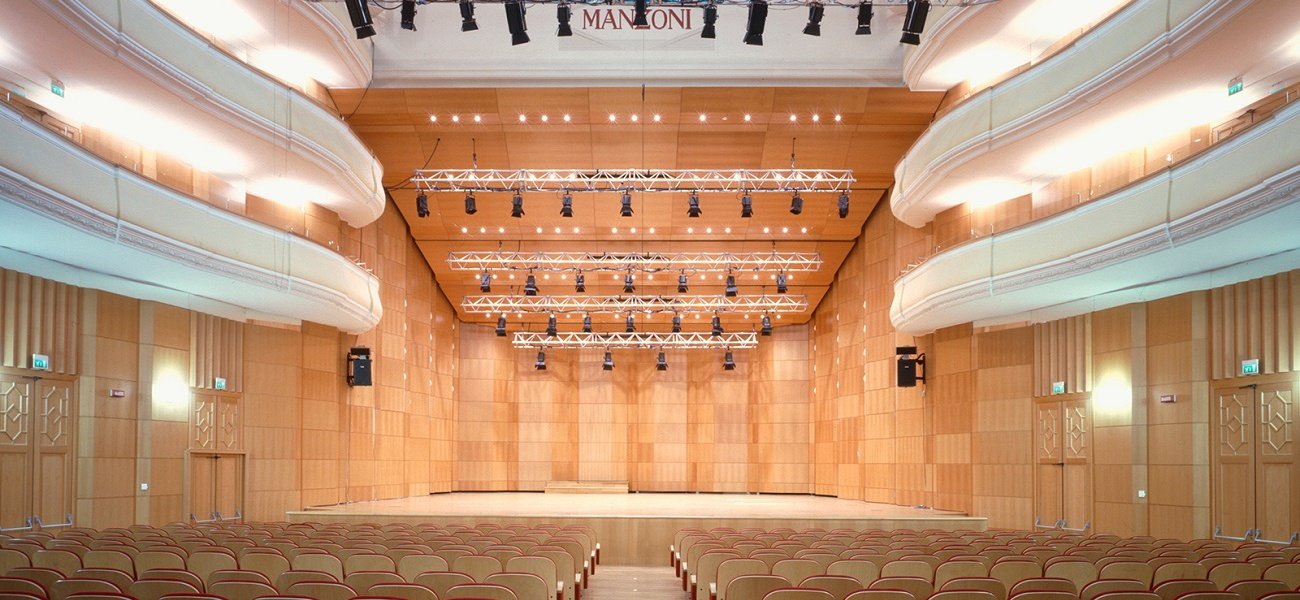 AUDITORIUM THEATER MANZONI
OFBO- ORCHESTRA FILARMONICA DI BOLOGNA
25 March 2019 20:30
Roberto Abbado (Direttore)- Alexander Malofeev (Pianoforte)
PROGRAMME:
M. Musorgskij - Preludio da Kovanshcina
P. I. Čajkovskij – Concert si bemolle minore for pianoforte e orchestra, op. 23
M. Musorgskij - Quadri di un'esposizione

MUSICA INSIEME
8 April 2019 20:30
PROGRAMME:
Johannes Brahms
String quartet do minore op. 51 n. 1
String quartet la minore op. 51 n. 2
Quintet si minore op. 115
ARTISTS:
Quatuor Modigliani
Alessandro Carbonare
clarinetto

SOLISTI DELL'ORCHESTRA FILARMONICA DI BOLOGNA
15 April 2019 20:30
Giorgio Zagnoni (Flute)
The concert program is a tribute to the music of Gioachino Rossini.

Teatro Manzoni – Sunday 19 May 17:30
FRÉDERIC CHASLIN director
ENRICO CELESTINO viola
Hector Berlioz
Aroldo in Italia op. 16
Claude Debussy
Prelude a l'aprèz-midi d'un faune
Ernest Chausson
Sinfonia in Si bemolle maggiore op.20

Bologna Art Hotels services:
- Accommodation
- Rich Buffet Breakfast
- Internet navigation (wireless connection in all rooms)
- Free use of hotel bycicles

On request, the following services can be provided:
- Round transport from and to the Airport G. Marconi of Bologna
- Bus city tour with City Red Bus
- Special city guided tours (Bologna's Towers, shopping, Gourmet tour, etc.)

Information and bookings:
- Phone +39 051 7457338 – E-mail info@artravelpoint.it
- Click on BOOK NOW and select the Hotel and the room You prefer.
-How to reach us – City Map

We are waiting for you in Bologna! Kind regards, Piter.

Promotion subjected to availability of the services offered.
Technical Organisation by Art Travel Point s.r.l.